3-day Team Coaching Foundation Course in Sydney
4, 5 and 6 October 2017
Course Content
This ICF-approved programme (20.25 CCE Units applies) is aimed at people with a solid foundation of experience and expertise in one-to-one coaching, who want to add team coaching to their portfolio. It aims to ensure that they are competent and confident in extending coaching approaches to helping teams become more effective and eventually develop the capability to coach themselves.
The context of the programme is teams in the workplace, with particular emphasis on executive teams and project teams, although the tools, techniques and theory also apply to other forms of team.
Day 1: Fundamentals
Introduction to the concept: a historical and theoretical perspective
The purpose of team coaching
How teams evolve
Models of team learning
What helps and hinders team efficacy? The leader follower relationship.
What do we mean by high performing team?
Differences between individual coaching and team coaching. Identifying team strengths and weaknesses.
Key steps in the team coaching process – contracting, scoping, developing the team's capacity to coach itself
Day 2: Techniques and approaches
Team coaching session dialogue: contracting, goal setting, defining the issue, context, redefinition, seeking individual and collective mind-shift, alternative ways forward, decisions, re-contracting
Competencies of a team coach
Behaviours of teams and team members. How to recognize and analyze team dysfunction
Principles of group dynamics
Team identity
Establishing and working with team purpose.
Surfacing and managing conflicting agendas. Techniques for managing team conflict
Communication and networking
Techniques to clarify and build alignment with team goals.
Managing team motivation, temporal issues, creativity
Day 3: Applying team coaching & your continuous development as a team coach
Raising the quality of team decision-making
Improving team processes
Aligning individual and collective development within a Team Development Plan
Ethical issues in team coaching
Your personal development plan as a team coach
Developing your team coaching brand and offering.
Managing disengagement of the coaching relationship.
3-day Course Price:
$3,600 plus. GST.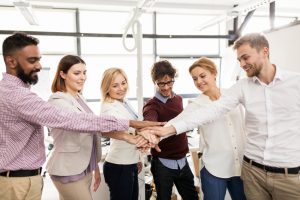 Course Venue:
Art of Mentoring, Level 5, 115 Pitt Street, Sydney 2000
[ESPRESSO_TICKET_SELECTOR event_id=50884]
For further enquiries:
Kym Swaby
Operations Manager, Art of Mentoring
Tel: (02) 9113 7265
The course facilitators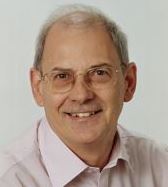 Prof David Clutterbuck is the author of Coaching Teams at Work, the first evidence-based English-language book on team coaching in the workplace. Visiting professor at three universities, he was one of the two co-founders in1991 of what is now the European Mentoring and Coaching Council. David has written or co-written 65 books and is currently leading an international editorial team developing the first Handbook of Team Coaching – an attempt to capture global good practice, with contributions from all the leading experts in this topic.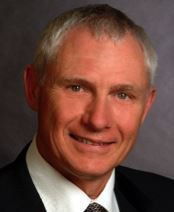 Graham Richardson is one of Australia's most sought-after team coaches. A Master Practitioner in Neuro Linguistic Programming, an accredited International Neuro-semantic Trainer and MCMC (Master Certified Meta Coach), Graham is a contributing author with L. Michael Hall of the book, 'Executive Coaching; Facilitating Excellence in the C-Suite'.
Important Notes on Payment and Cancellation Policy:
Payment in full is required within 14 days of the invoice date. Cancellation will incur an administration fee of A$150 and a fee according to this schedule:
a)    A full refund (minus the Admin fee) will be given if cancelled three weeks or more before the scheduled date.
b)    A 50% refund (minus the Admin fee) will be given if cancelled between 20 and three days before the scheduled date.
c)    No refund will apply if cancelled within 48 hours of the scheduled event, unless a medical or other certifcate supporting non-attendance is provided.