Why Use a Mentoring Plan?
---
Whether you are looking for complete program management from our mentoring experts or would love to implement your own program using our world-class resources, then our Mentoring Plans are right for you.
Our four different program plans allow you to find the right approach for your organisation's bespoke needs. All programs include a minimum of 20 pairs and run for six months with customised branding and communications, application and matching criteria, plus exclusive access to our eLearning video package to train your mentors and mentees.
We are able to tailor the right plan based on your program size and budget, as we mix and match program resources, surveys, management level and events.
Every Art of Mentoring program follows the standards devised by the International Standards for Mentoring and Coaching Programmes (ISMCP).
Our Recommended Program Structure:
---
Choosing a Plan that's right for you
---
Our plans have been developed from our most popular mentoring program configurations.
Our four different program plans allow you to find the right program for your organisation's bespoke needs. Our flexible structure means you are able to add pairings or extend the months to your program, plus access additional training and support and utilise our Mentoring Marketplace resources to suit your needs.
If you are looking for a custom program to meet you organisation's individual needs, see our Custom Mentoring Solutions

Starter
Just the Basics
Perfect for a pilot or a low budget mentoring program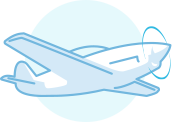 Silver
Full Resources
Self-managed program
with access to professional mentoring resources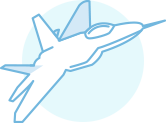 Gold
Premium Package
Self-managed program
with access to premium
mentoring resources

Platinum
Fully Outsourced
Let the experts handle
everything
Enterprise plans are also available for multiple programs running concurrently and customised functionality.
Compare the Plans
Our Starter Plan provides organisations all the resources to self-manage a mentoring program. With access to an easy to use online mentoring platform and professional training for mentors and mentees to kick start your mentoring program. Our Starter Plans are also suitable for pilot programs and organisation with restricted budgets.
Our Silver Plan provides access to comprehensive Design and Training Kits with essential guides and tools to enable your in-house team to develop a professional mentoring program to reach your business objectives, plus access to our full suite of online software and courses.
Our Gold Plans provide a premium resource package for a more comprehensive self-managed mentoring program. As well as the full collection of resources provided in the silver package, this plan also includes Expert Webinars to provide professional training for the mentor and mentee wherever they are.
Platinum Plans are our premium resource and support package, providing the complete mentoring solution for organisations without the internal resources to manage a program. In addition to the full suite of world-class resources provided in the Gold Plan, our Platinum Plan is managed by a dedicated and expert Mentoring Program Manager.
Compare the Plans
---
Compare our plans below and select the most appropriate plan, based on your available in-house resources and expertise.
We can tailor your plan, with additional add-ons to ensure your program has the specific tools and requirements to meet your business objectives
Plans
Starter
Silver
Gold
Platinum
Mentoring App
Customise Your Site

Logo and Brand Colours

Applications and
Matching Criteria
Automated Communications
& Surveys
Training & Events
Multimedia Mentor/
Mentee Training
Articles, Tips, Tools for
Mentors/Mentees
Option

Hosted Program Webinars

Option
Option
Program Management
DIY
DIY
DIY
Our Program Manager
Program Manager Guide
& Templates
Option
Didn't find what you're looking for?
Take a look at our Mentoring Marketplace or our Custom Solution.
An online marketplace for you to access professional mentoring resources that support the design, implementation and participant development of your organisation's mentoring program. Our evidence-based resources include software, books/ebooks, video-based training courses, consulting services and training support as you require
Mentoring Marketplace
Looking to tailor a bespoke mentoring program to reach your business objectives? Perfect for organisations looking to implement more than one mentoring program or are working with large and/or complex groups that they wish to involve in their mentoring activities.
Custom